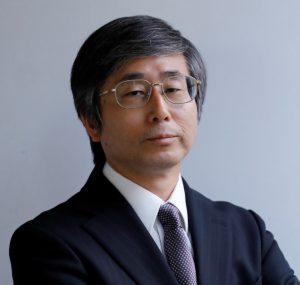 Prof. Akihiko Kudo
"Photocatalytic water splitting and CO2 fixation as artificial photosynthesis"

Tokyo University of Science
Akihiko Kudo received his early education at Tokyo University of Science obtaining a bachelor's degree in 1983 and his doctorate in 1988 from Tokyo Institute of Technology. After one and half years as a postdoctoral fellow at the University of Texas in Austin, he became a research associate at the Tokyo Institute of Technology until 1995. He then joined the Tokyo University of Science as a Lecturer before he became associate professor in 1998 and a full professor in 2003. Kudo received the Japanese Photochemical Association Award in 2009, the 10th Green and Sustainable Chemistry Award from the Ministry of Environment in 2011, Catalysis Society of Japan Award (academic field) in 2017, Award for Academic Achievements in Ceramic Science and Technology in 2017, and Award of Minister of Education, Culture, Sports, Science and Technology (Research Division) (2020). His current research interest focuses on photocatalyst and photoelectrode materials for water splitting and CO2 fixation of artificial photosynthesis.