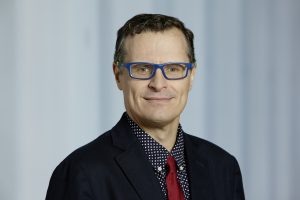 Prof. Javier Pérez Ramírez
"Advancing catalysis via nanoscale engineering"

Institute for Chemical and Bioengineering, ETH Zurich
Javier Pérez-Ramírez studied Chemical Engineering at the University of Alicante and received his PhD degree at Delft University of Technology in 2002. Following a period in industry at Norsk Hydro and Yara International (2002-2005), he joined the Institute of Chemical Research of Catalonia as an ICREA Professor before being appointed at the Swiss Federal Institute of Technology in Zurich as the Professor of Catalysis Engineering in 2010. Since 2019, he is Isaac Manasseh Meyer Chair Visiting Professor at the National University of Singapore and directs the Green Energy Program. His research focuses on the design of catalytic materials tackling current and future energy, resource, and environmental challenges of society. The main topics of interest include the valorization of renewables, carbon dioxide, and natural gas using tailored nanostructured materials. He has published over 400 articles and is co-inventor of more than 25 patents. He has been recognized by several awards, including the Otto-Roelen-Medal (2012), the EFCATS Young Researcher Award (2013), the Beilby Medal and Prize (2014), the RSC Sustainable Energy Award (2017), and the Paul H. Emmett Award in Fundamental Catalysis for the North American Catalysis Society (2019). He serves as the director of studies of the bachelor and master degrees in chemical and bioengineering at ETH Zurich and as the Editor-in-Chief of Catalysis Science & Technology. Since 2020, Javier directs NCCR Catalysis, a National Competence Centre of Research targeting sustainable chemical processes through catalysis.