Thank you very much for your contribution! See you again!
HYBRID CONFERENCE
The conference will take place as a hybrid event (in-person and virtually).
For more information, please click here.
Scope
Stimulating closer ties between academia and industry and encouraging young researchers in the field of catalysis are the central concept of this conference. This conference should greatly contribute to exchanging new ideas and technologies and promoting developments of new outstanding catalysts and systems under the scope that catalysis is a highly and eagerly demanded technology in industries and for sustainable society and drives innovation in many other fields.
Key Dates
Open for abstract submission
June 1, 2021
Deadline for abstract submission
October 31, 2021
Deadline for abstract submission has been extended to
November 30, 2021
Notice of acceptance of papers
March 10, 2022
Deadline for early-bird registration
April 15, 2022
TOCAT9 [Hybrid mode]
July 24-29, 2022
Plenary lecture
Prof. Atsushi Fukuoka (Hokkaido University)
Prof. Atsushi Fukuoka "Heterogeneous catalysis for valorization of cellulose and chitin" Atsushi Fukuoka is a Professor at the Institute for Catalysis (ICAT) in Hokkaido University. He studied homogeneous catalysis under the guidance of Prof. Masanobu Hidai at the University of Tokyo and received a PhD in 1989. Then he joined Catalysis Research Center (CRC) and started the research on heterogeneous catalysis with Prof. Masaru Ichikawa. In 1991 he moved to Tokyo University of Agriculture and Technology but returned to Hokkaido in 1997. In 2010-2014 he served as Director of CRC and led the reorganization of CRC to ICAT. Now he is an Advisor to the President of Hokkaido University. In 2015 he received a Society Award from the Catalysis Society of Japan and GSC Award from the Ministry of Education, Culture, Sports, Science and Technology, Japan. He served as President of the Catalysis Society of Japan in 2018-2019 and has been an executive council member, Officer, of the International Association of Catalysis Societies since 2016. His current research interests include catalytic biomass conversion and freshness-preserving catalysts.
Keynote lecture
Prof. Y.H. Chin, Prof. C. Copéret, Prof. D. De Vos, Prof. J. Gascon, Dr. H. Hirata, Dr. J. Holmgren, Prof. J. Huang, Prof. S. Kawi, Prof. R. Kempe, Dr. M. Kirchmann, Prof. A. Kudo, Prof. H. Lee, Prof. K.-Y. Lee, Prof. C. Li, Prof. D. Ma, Dr. T. Mizuno, Dr. Y. Okada, Dr. A. Parvulescu, Prof. J. Pérez Ramírez, Dr. Jabor Rabeah, Prof. P. Praserthdam, Prof. F. Schüth, Prof. S. Scott, Prof. Y. Sekine, Prof. M. Stockenhuber, Prof. K. Tomishige, Prof. X. Wang, Prof. Y. Wang, Prof. A. Weber, Prof. R. Xu, Prof. T. Yokoi.
Venue
TOCAT9 will be held at "Fukuoka International Congress Center". It is a world-class convention complex located on the waterfront of Fukuoka City. This area has good access to Hakata Station and Fukuoka Airport where there are many international flights to Korea, China, and East Asia. For further information, Venue - TOCAT9 (catsj.jp)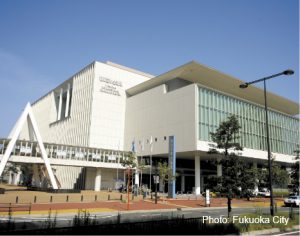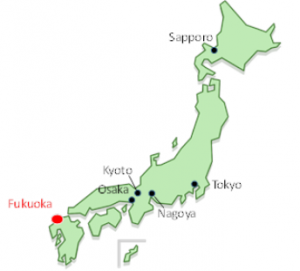 Gold Sponsor
Silver Sponsor
Bronze Sponsor
Regular Sponsor/Exhibitor
Special Thanks

Fukuoka Convention & Visitors Bureau
Cooperation
The Chemical Society of Japan
The Society of Chemical Engineers, Japan
The Society of Polymer Science, Japan
The Japan Petroleum Institute
Japan Zeolite Accociation
The Japan Institute of Metals and Materials
The Japan Institute of Energy
The Optical Society of Japan
TOCAT9 Organizing Committee Catalysis Society of Japan