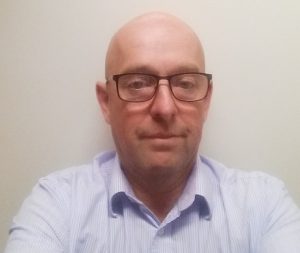 Prof. Michael Stockenhuber
"Controlling redox and acid catalyst function to control rates and product selectivity"

Prof. Dipl.Ing. Dr.Techn. Michael Stockenhuber
Professor of Chemical Engineering
University of Newcastle
Michael Stockenhuber did his PhD at the Institute of Physical Chemistry TU Vienna which he was awarded with distinction in 1994 (Dr.Techn.)  He joined Nottingham Trent University in 1995 as postdoctoral researcher and was later appointed lecturer and promoted to Reader in 2007.
In 2008 he moved to University of Newcastle and is now full Professor of Chemical Engineering.
Prof Stockenhuber has been hon. secretary of the British Zeolite Association and was secretary and now president of the Australian Catalysis Society. He has established and is head of the catalysis and process research laboratory at the University of Newcastle. In 2013, he has been appointed Assistant Dean Research Training in the Faculty of Engineering and Built Environment. Prof Stockenhuber is member of the EPSRC (UK) and ARC (Australia) review colleges, chair of the International Conference on Environmental Catalysis advisory board, member of the International Association of Catalysis Societies (IACS), member of the Association of Asia Pacific Catalysis Societies (APACS) and elected member of the International Zeolite association board. He is  editor and guest editor for a number of journals. His main research interest is heterogeneous catalysis and nanoporous materials with a special emphasis on structure- function relationships. He is an expert in the use of in situ spectroscopic techniques with a special interest in synchrotron radiation, XPS and IR spectroscopy. Current topics of interest include catalytic combustion of ventilation air methane, conversion of glycerol to useful products, biodiesel manufacturing, halogenated compounds conversion, acid site characterisation using i.r. and X-ray absorption spectroscopy, dehydrogenation of hydrocarbons, zeolites as base catalysts, selective hydrocarbon oxidation and reduction and fine chemical synthesis using "green" solid catalysts. Prof Stockenhuber has published more than 160 peer reviewed papers, given more than 35 invited lectures and contributed to 3 book chapters.