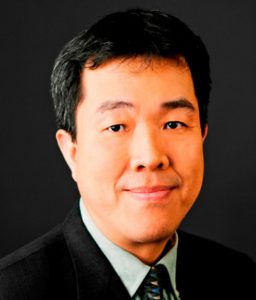 Prof. Sibudjing Kawi 
"Innovating Sustainable Catalyst Systems for Low-Carbon Energy Solutions"

Dept Chemical & Biomolecular Engineering, National University of Singapore
Prof. Kawi received his Bachelor, Master and PhD degrees from Univ. Texas, Univ. Illinois, and Univ. Delaware, respectively.  After 2 year of postdoc at the Univ. California, he joined the Department of Chemical and Biomolecular Engineering, National University of Singapore in 1994. For more than a decade, his research focuses on catalysts and membranes for hydrogen production/separation and CO2 capture & utilization. He is a highly-cited researcher (2021, Clarivate).  He has published > 350 journal papers (citations > 19,800, h index = 75), 5 patents, 1 book, 6 book chapters, edited > 12 special issues (as a Guest Editor of J. CO2 Utilization, ChemCatChem, Catalysis Today, Ind. & Eng. Chem. Research, Reaction Chemistry & Engineering, Environ. Sci. & Pollution Research, Topics in Catalysis, Catalysts, Reactions, Processes, Membranes) and presented > 30 Plenary / Keynote Lectures at international conferences. He serves on the Editorial Board of 5 journals (ChemCatChem, Journal of CO2 Utilization, Reactions, Waste & Biomass Valorization, Carbon Capture Science & Technology), and Associate Editor of 2 journals (Frontiers in Energy Research - Carbon Capture, Storage and Utilization as well as Frontiers in Chemical Engineering - Catalytic Engineering). He was the Chair of 2015-ICCDU (13th International Conference on Carbon Dioxide Utilization) held in Singapore, and co-chairs of several ACS Symposia on CO2 Capture and Utilization in the past few years.  He is currently the lead PI for 3 projects (totaling > SGD 3 million) on CO2 capture/utilization and H2 economy, as funded by NRF-NEA, A*STAR, and MOE.